So it's been a thousand years since my last blog post… but Mink is still cooking! Between work, raising a toddler, renovating our house, studios and office, blogging time is a little hard to come by these days. BUT wanted to give a little update on Mink HQ! Here's the office, and will post about the studio soon(ish). This space will be used for designing, drawing, packaging and admin stuff.
Before: Alex shoveling out the previous owner's junk, rat nests, dead birds, etc.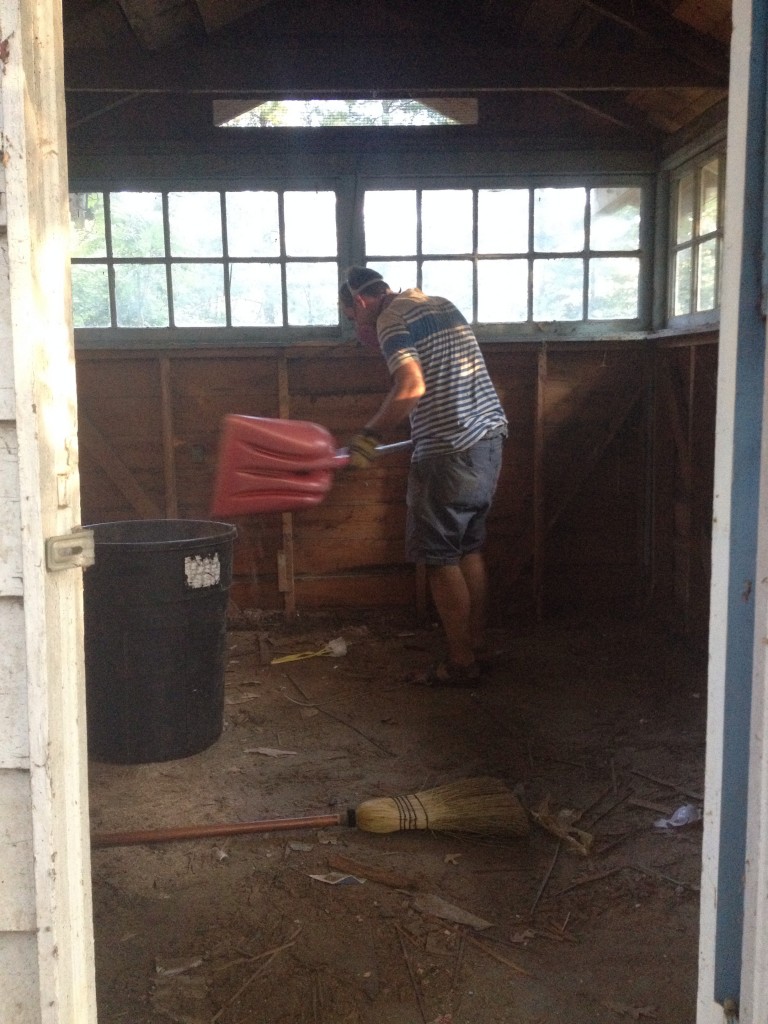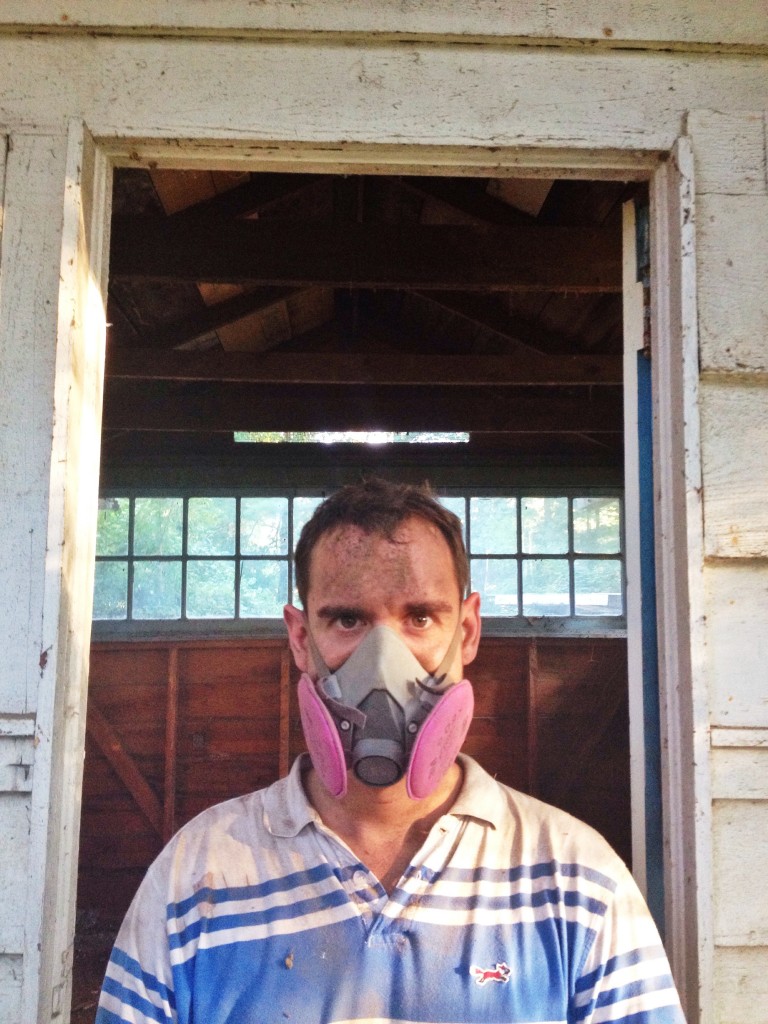 After: Still needs a few touches, like scraping off the excess paint from the windows, pulling down a few extra boards from the ceiling, decorating, etc. but it's feeling a lot homier!