I met Melanie on the first day of pre-school. She has been like a sister to me ever since. In our world, its normal for people to grow apart. Maybe Melanie and I haven't because we've been a part of every stage of each other's development thus have a deep understanding of each other. Maybe we're simply soulmates fated to have found each other at a young age (we were also born in the same hospital by the same doctor in Tennessee 6 weeks apart). Probably both. Either way, she's the kind of friend that once you find, you just don't let go of.
She first laid eyes on Scott when we were 10 and Scott and I played baseball together. In high school, she made him hers. After dating for the better part of a decade, Scott asked Melanie to be his for life. I couldn't be happier that Melanie has found a man like Scott. He's just wonderful.
They're getting married next weekend. Coincidently, I also have a baby in my belly due to arrive next weekend. Keeping my fingers and toes crossed that he holds out so that I can see Melanie and Scott get married, but if not I know they know how much I love them and that their little nephew will love them just as much.
Without further ado, their wedding invitations. From the beginning, Melanie and Scott liked the idea of having a wedding "logo" to be used on their invitations, thank you notes, favors and various other spots throughout the wedding. They are from the mountains of Asheville and are exchanging vows at a beautiful mountain venue, so we incorporated a mountain image into their logo.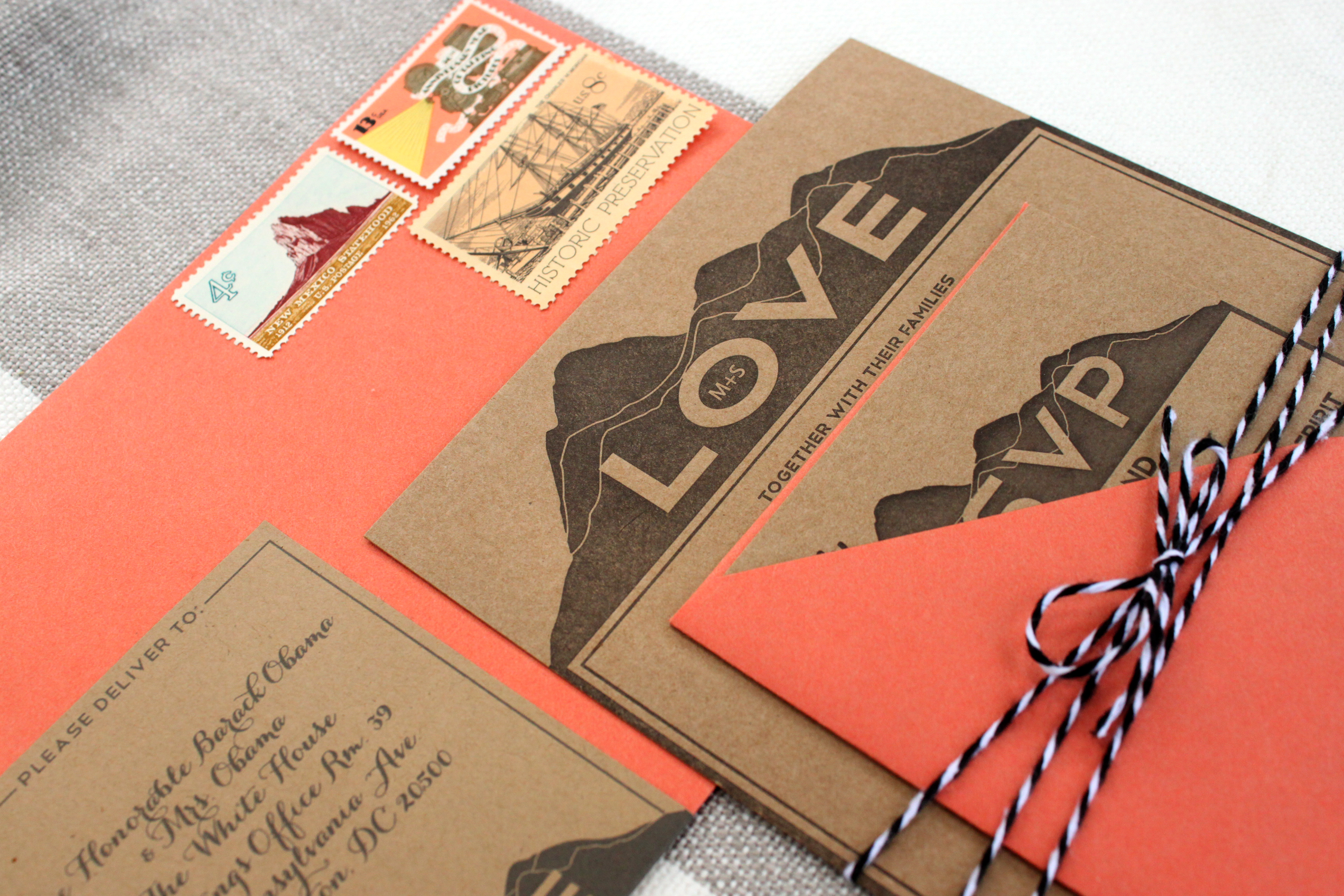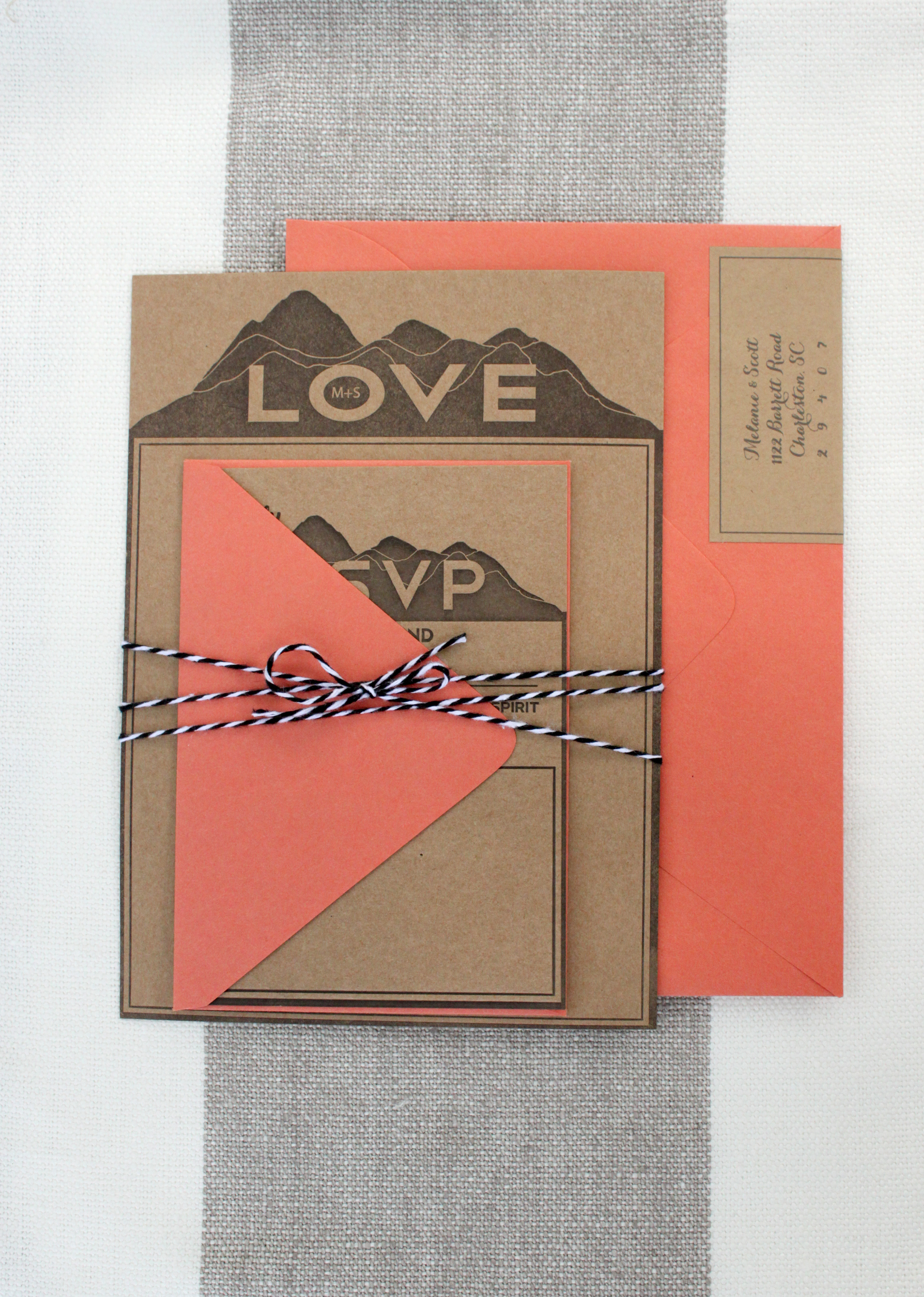 We decided to keep the vibe of the invitations relaxed and simple – black ink on chipboard, tied together with striped black and white baker's twine, and bring in a pop of color in the envelopes.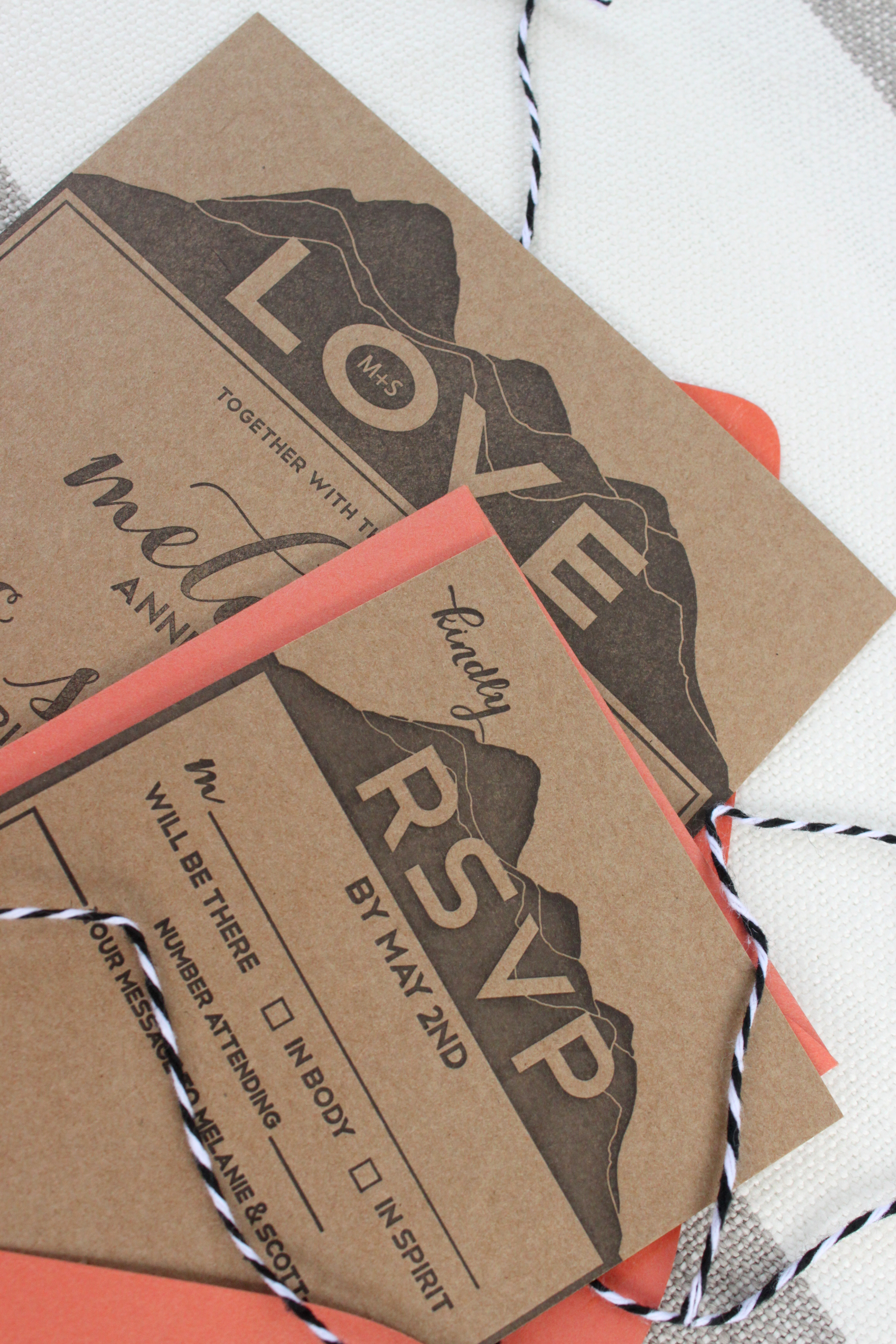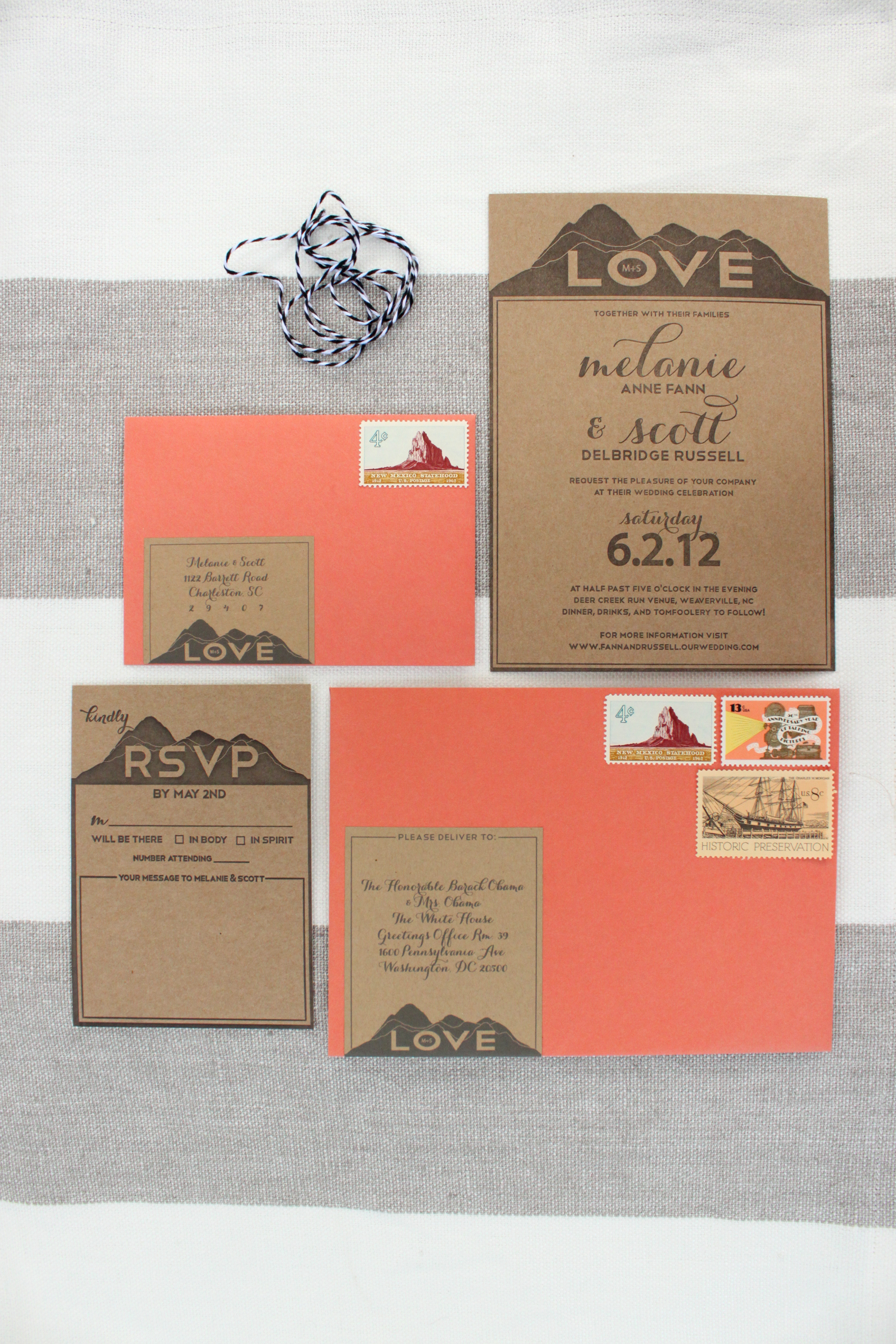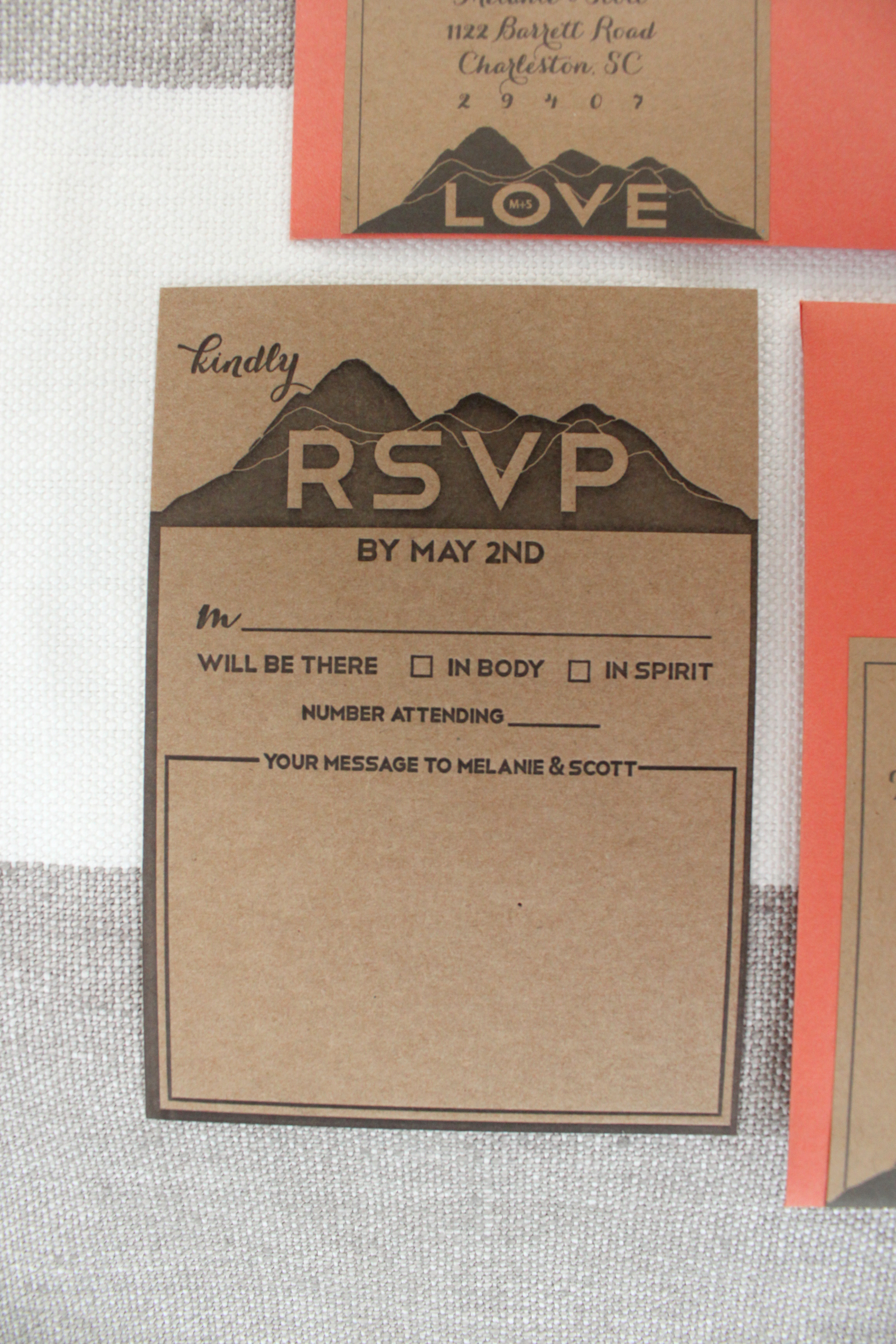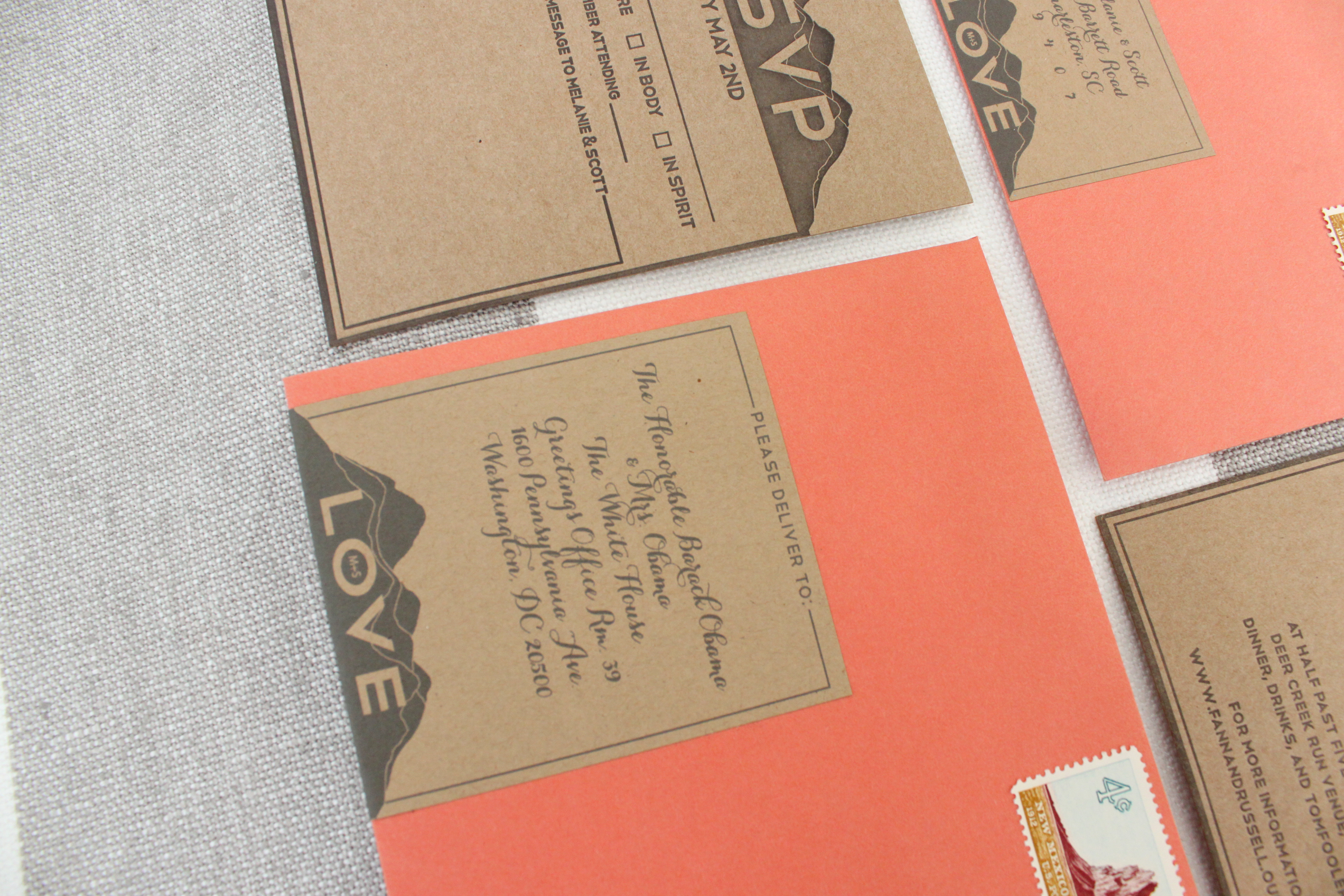 We coordinated the labels with the invites, doing a large wrap style label.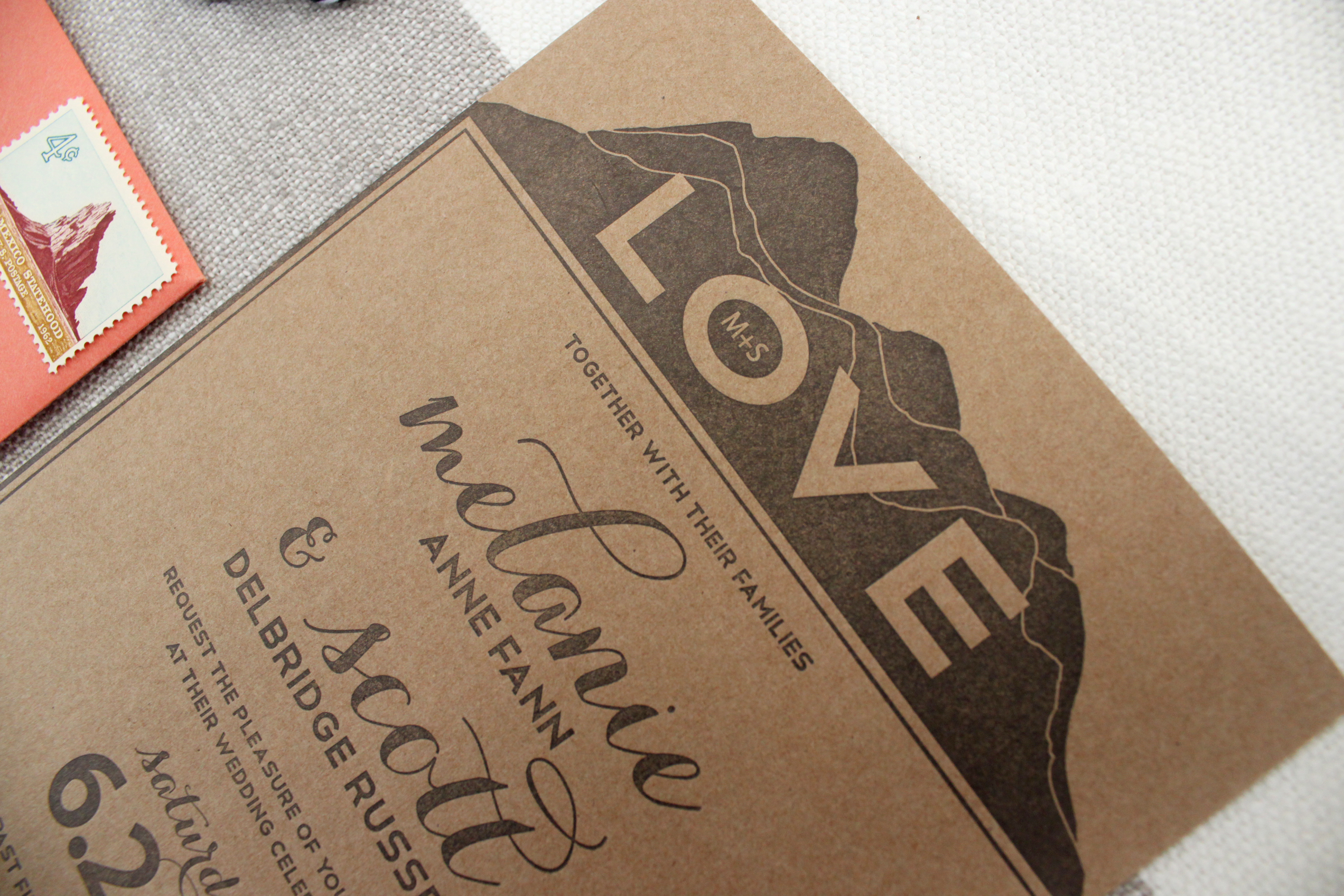 Thanks for looking! Congrats Melanie and Scott!